Flying overnight to Switzerland is an adventure itself
Ron and Paul, I think you found a great place to stay in Baden, within walking distance from the Schmids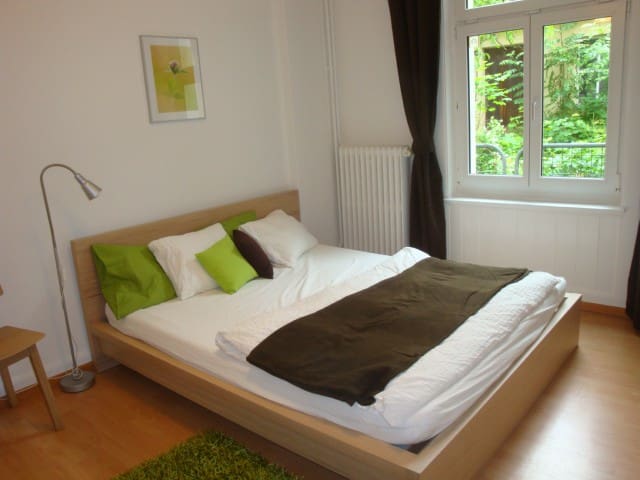 Of course, you'll enjoy helping to celebrate the birthdays of two of our favorite people:  Luke (10) and Mark (70)
And get to know why we love our Swiss Family Schmid !
The limmat in Baden; almost like being there
Zurich is less than 30 minutes away!
And their trains are on time!
We always keep our eyes peeled for any specially-painted trains
You'll see, the views from Switzerland's lakes are breathtaking

Even a random shot taken outside during a train trip is breathtaking

Longer train trips, like the one to Locarno, might encourage you to stretch out along the way
On this trip, we rented bicycles
And occasionally put our feet up
Lake Luzern – First a train ride, then a boat ride, then lunch in Brunnen.
It's heaven on earth.  A museum later, if you want.
Even the old castle in Baden is worth the hike for the exercise and views
Make sure you save room
(and weight allowance) in your bags
to bring some of this home
SaveSave
SaveSave
SaveSave
SaveSave
SaveSave
SaveSave
SaveSave